Using the guided outline below you can save thousands of dollars annually, just be consistent. The best part is these tips work instore or online, as well as on anything being sold, not just clothes or shoes, but literally anything.
1.Always try to find a discount code/coupon
There's always a good chance you'll be able to find a discount code via your inbox or a third party website. Before continuing your purchase be sure to check! Sites such as https://www.retailmenot.com/ makes it quite easy and accessible to save $$ off your purchase. The site even offers a personalized feature to enhance user experience. Other sites are available so do a quick little search before checking out. 
2.Sign up for emails (don't neglect the emails, scan them for codes before making a purchase)
Emails can be a drag, consistently taking up space in your inbox but they do offer value. Besides, you can always update your email preferences to your liking. Companies want you to feel special, preferred , one of a kind. What better way than to show some appreciation via the inbox. Signing up for an email = incentives. For just signing up 9/10 you'll receive a code for your first purchase. Whether in store or online scan your inbox for any discounts before continuing your purchase! 
3.If it's an item you don't need right away in the pricey side : monitor the item. Sites such as https://www.shoptagr.com/ will help with that
Let's be honest; when you shop do you do so for wants or needs mostly? If you answered wants then this tip is for you. Items go on sale all the time! It's just a matter of when. To monitor an item yourself takes time and effort that you may not have to give. Use resources. Shoptagr is an extension plug that allows you to do the easy part (sit and relax) while they do the work. They will monitor an item for you notifying when it goes on sale or comes back in stock. Think of them as a free internet assistant. 
4.Download the companies app (exclusive offers)
Apps, like emails are a way for companies to provide a means of communication to their customers. Companies often send out information to these two channels first seeing the recipients as preferred customers. For example, forever 21 will have a coupon code only accepted with use of their app. Whether it's a discount, product launch, or some type of exclusive news, being loyal pays, literally.  
5.Shop around : don't purchase at the first place. Explore options and prices
If you don't need an item right away, shop around! Compare prices. Sometimes the savings on the price tag is a monumental difference. 
6.Dupes 
My favorite example is Colourpop. Colourpop offers a wide selection of cosmetics with similar colors to that of their competitors for a much lower cost. Quality vs quantity is important, however sometimes the only difference is the price tag. Expensive doesn't always mean better.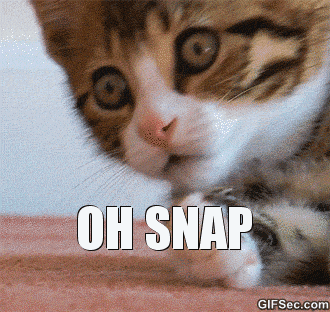 7.Set a Budget
The most important tip of all! Set a budget. This is the holy grail for shopping as it will allow you to stay on track, not spending above your means. Shopping is great but having money is even better. 
You can have the best of both worlds saving money and a good retail therapy spree. Just follow these tips and incorporate some of your own. Money is a tool, utilize it well.